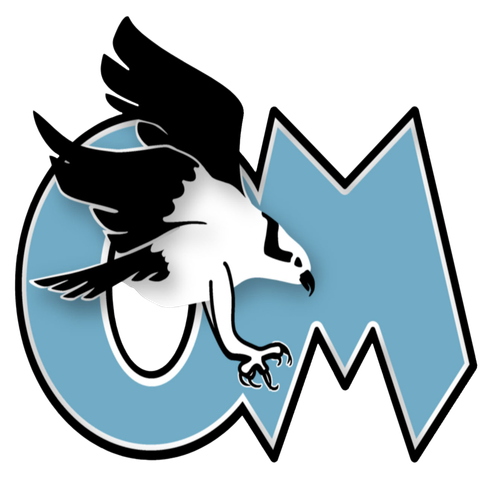 Osprey Music
Nashville, TN's Osprey Music comes to listeners as a symbol of positivity through music. 
Owned and operated by Mark Henes since 2011, the budding audio production company derived it's name from the Osprey; the "sea-eagle" creature of myth that stood for abundance and transition between two worlds. 
Humanity's ethereal gift from the cosmos, music has been said to have multiple effects on the listener. Not just giving a person a pleasant experience through speakers or earbuds, music can actually produce demonstrable, physiological changes within a person by altering their mood and behavior. 
Meditation music has been the go-to for people looking to completely unwind and re-center themselves. For Nashville-based musician Mark Henes, it's been a subject that he's researched for the past decade. He became interested in binaural beats from a friend (an auditory effect created with two different pure-tone sine waves), Henes began experimenting with the profound change it had on his outlook. 
"For the casual music listener," shares Henes "I liken meditation music and binaural beats to the neurostimulation processes that are given to people suffering from major depression to treat their disorders. Binaural beats are already used by some physicians to soothe listeners who are being operated on during procedures like a cataract surgery." 
Henes learned of the idea of "brainwave entertainment" - a concept sharing that the human brain will naturally sync with the rhythm of external stimuli (sights, sounds, feelings), and that beats of certain frequencies may invoke certain states of consciousness within an individual. Entities like The Monroe Institute take such states of consciousness seriously, and advocate exploring "who you are and what is possible."
Feeling the change within himself, Henes saw that the use of binaural beats for the scientific community was "preliminary, but promising." Developing his own proprietary style of mediation music using binaural beats, Mark has been many YouTube's preferred provider of tracks by earning 33K subscribers who use his sounds to pen nature's soundtrack.  
"All music is a journey," shares Henes. "For this aspect of my music, I wanted to take the listener on a journey that would have some sort of physical effect. Reflecting on my childhood, my mother is a gifted graphic designer and my father was a visual artist. Between the two of them, I've always had these really strong images in my head. With this approach, they are the images that heal, and take away our pain by bringing us closer to a warmth that connects us all. To me, they're sacred, and the songs that help share those images are a sort of acoustic shamanism.  
The journeys offered with his music can take a listener to any number of destinations. They can help one become mindful, learn, focus, or even lucid dream.  
Like the ancient beast, the meditative tracks of Osprey Music help its listeners traverse their inner landscapes, taking them from one plane to another in a seamless voyage. http://www.ospreymusic.com